HOME PAGE

NEMX 2019 Year End Awards Banquet
Saturday, February 8th
Devens Common Center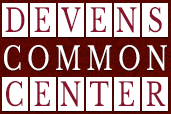 2019 BANQUET FORMS:


All Banquet Forms Must Be In by 12-31-19


Click here for the Online Banquet Form

Click here for the Printable Banquet Form

IMPORTANT BANQUET INFORMATION FROM NEMX RULEBOOK:


P – 11 – A rider must complete the number races required as determined at the beginning of each race season and finish top 10 to be eligible for awards at the Championship Awards Banquet for that season. Number of required races will be posted on the website and current season schedule. If you have not responded to the banquet invitation and have not requested your award by the deadline posted per year, it will be assumed that you do not intend to collect your award and therefore it will not be created.


Required Completed Races for Awards (Spring Series): 6 out of 11
Required Completed Races for Awards (Fall Series): 6 out of 10