HOME PAGE
NEMX FALL SERIES MEMBERSHIP DISCOUNTED PRICE OF $50 TO JOIN
SEE NEMX STAFF AT ANY OF THE RACES TO SIGN UP


Rounds 1 & 2 Fall Series
Capeway Rovers, Middleboro MA
Saturday & Sunday July 20th & 21st


Friday, July 19th Practice & Movie Night
Saturday, July 20th Racing & Olive Garden Spaghetti Dinner to Benefit the Boys & Girls Club
Tickets for dinner at Sign Up or Kitchen ($10 adults, Kids 12 and under $6)
Make Your own Sundae & Bonfire
July 21st Racing & Tons of Giveaways
4 Moto Format - All motos count towards final results. Awards Top 5
250A/450A Payout each Moto
Vet A/Open A 50% Payout after 4th Moto
Tons of Giveaways

**SEE NCSC WEBSITE FOR ALL DETAILS ON THIS EVENT**

Gates Open Thursday 6pm - 10pm ($30 per person, under 4 free)
Gates Open Friday 6:30am - 10pm ($30 per person, under 4 free)
Wristband Cutoff after Practice on Friday - must leave by 4pm, $25 refund per person no exceptions
Gates Open Saturday 6:30am - 10pm ($30 per person, under 4 free, $15 after 2pm)
Wristband Cutoff Saturday Night by 8pm for $15 refund per person, no exceptions
Sunday Gate opens 6:30am ($15 per person, under 4 free)

Friday Practice 10am - 3pm, sign up opens at 9:30am, $30 per rider
Racing Sign Up Friday until 5pm, Saturday 7am - 9am
$70 per class - covers all 4 motos
No One Day Fee - All are welcome!
Riders Meeting 8:45am Saturday with Giveaways
NEMX Members will be awarded championship points per moto
**No event entry refunds if leaving on Saturday & not staying for Sunday**
Sign Up for Sunday's Race Only 7am - 9am $40 per class
Plaques will be rewarded after 4th moto (No Track Bucks)

$20 Transponder Rental with Credit Card or $200 cash as collateral, plus $10 for transponder holder
Holder Rental return will receive Track Bucks

Saturday Holeshot $50 Gift Card - 2nd Moto:
250C, 30C, 40C, 450C, 50 Open, 65 Open, Youth C

Sunday Holeshot $50 Gift Card - 2nd Moto:
30A/B, 40A/B, 50+, 50 Open, 65 Open, Supermini

Central Mass Powersports has donated 10 $50 gift cards to be given away at the Capeway Classic.
Stop in and see Al the next time you need a bike.

Tons of Giveaways Saturday and Sunday
Helmets, Gear, Goggles, Boots


Dealer Gift Cards
Bettencourts
Central Mass Powersports
Hutch Motorsports
Monty's Harley Davidson
Pilgrim Powersports
Plymouth County Powersports


Restaurant Gift Cards
Damien's - Hanson, MA
GIARDINO'S - Abington, MA
Happy Dragon - Halifax, MA
The Brook Kitchen & Tap - Holbrook, MA
Tommy Doyle's @ Sidelines - Brockton, MA


| | |
| --- | --- |
| Saturday's Schedule | Sunday's Schedule |
| 50 Open | 50 4-6 |
| Youth A/B | 50 7-8 |
| Youth C | 250 A/B/C |
| 40 A/B/C | 65 Open |
| 65 7-9 | Women |
| 65 10-11 | 50+ |
| Open A/B/C | 30 A/B/C |
| Supermini | 85 9-11 |
| 50 4-6 | 85 12-15 |
| 50 7-8 | 450 A/B/C |
| 250 A/B/C | 50 Open |
| 65 Open | Youth A/B |
| 30 A/B/C | Youth C |
| Women | 40 A/B/C |
| 50+ | 65 7-9 |
| 85 9-11 | 65 10-11 |
| 85 12-15 | Open A/B/C |
| 450 A/B/C | Supermini |
Contingency Saturday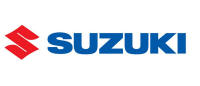 Contingency Sunday


Winchester Speedpark and New England Motocross Organizations Present:


2019 SEVEN MX MINI CHALLENGE
Requirements:
WSP AND/OR NEMX 2019 MEMBER
Must participate in all 3 events to be eligible for awards.
When signing up for the Mini Challenge you must choose 1 class only that you would like to participate in.
When signing up for membership please let us know by email what class you would like to participate in for the Seven MX Mini Chllenge and we will sign you up.
info@winchesterspeedpark.com or nemotocross@msn.com

Triple Crown Eligible Classes:
50 4-6
50 7-8
65 7-9
65 10-11
85 9-11
85 12-15

Point structure:
Olympic Style System – the least amount of points determines the winner for each class in the Mini Challenge. Points are equal to your overall finish order for that event. (1st=1, 2nd=2, 3rd=3, etc.). (Only Mini Challenge participants will be counted when determining your finish for each Mini Challenge event.) In the event of a tie, the winner will be determined with the best finish at the 3rd Triple Challenge Event.

If a rider wins all 3 events, they will be given 3 Seven gear sets of their choice.

Overall Winners (lowest point accumulated in each class):
1 Set of Annex Gear (jersey, pant, glove)
Seven MX Swag Bag
Seven MX Mini Challenge Plaque

1st-10th will receive a special event Seven MX Mini Challenge T-shirt
Dates to be announced soon.